Experience the Elegance of Tea
featuring traditional Vietnamese, Chinese and Japanese tea demonstrations and tastings.
Enjoy Special Taste Delights paried with each tea serving.
Join us and purchase your tickets now!!
Limited seating available.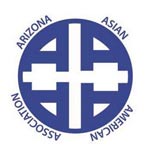 Date: June 03, 2017 2:00 PM-4:00 PM
Location: Trinity Cathedral | 100 W. Roosevelt St., Phoenix, AZ 85003
Admission: $32
Event website: eventbrite.com
Find it
Trinity Cathedral
100 W. Roosevelt St.
Phoenix
,
AZ
85003